The School of Business is constantly expanding its international collaboration with foreign business schools to offer dual degrees, exchange programs, and transnational learning opportunities to prepare students for a global perspective. The School of Business places a premium on globalization and diversification education and is committed to cross-strait and international academic collaboration. Faculty exchanges with universities in Mainland China and other international universities are currently underway, and additional international business programs will be added in the coming years.
Dual Degree University List
Arizona State University: Master of Global Management (MGM)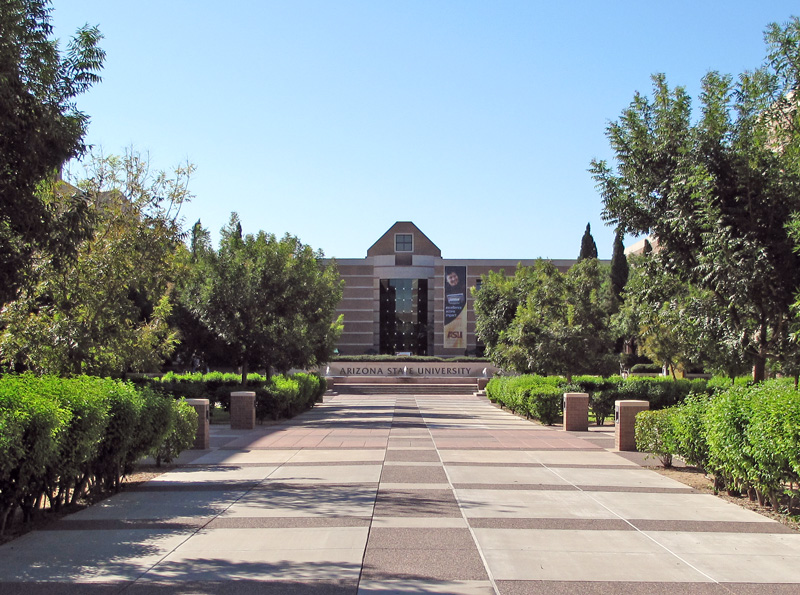 Arizona State University (ASU or Arizona State) is a public research university on five campuses across the Phoenix metropolitan area, and four regional learning centers throughout Arizona.
ASU is one of the largest public universities by enrollment in the U.S. As of fall 2019, the university had nearly 90,000 students attending classes across its 4 metro campuses, more than 38,000 students attending online, including 83,000-plus undergraduates and more nearly 20,000 postgraduates. The university is organized into 17 colleges, featuring more than 170 cross-discipline centers and institutes. ASU offers 350 degree options for undergraduates students, as well as more than 400 graduate degree and certificate programs. The Arizona State Sun Devils compete in 26 varsity-level sports in the Pac-12 Conference and have won 59 Pac-10/Pac-12 championships dating back to 1979 and 24 NCAA championships dating to its first (baseball) title in 1965. In addition to its athletic program, the university is home to over 1,100 registered student organizations.